Ether ETFs pending — Grayscale, VanEck and others file SEC applications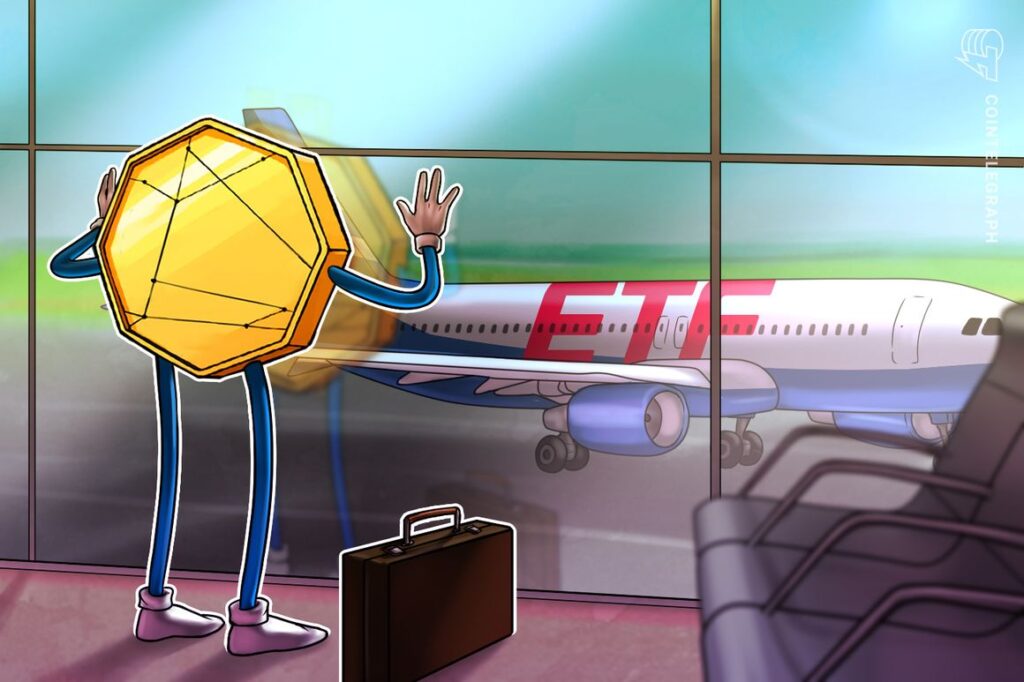 Six major asset managers, including Grayscale and VanEck, have filed fresh applications in a bid to launch Ether (ETH) futures exchange-traded funds (ETF) to United States customers.
Separate filings submitted to the U.S. Securities and Exchange Commission reviewed by Cointelegraph outline respective applications from the likes of Grayscale, VanEck, Bitwise, Volatility Shares, ProShares and Round Hill Capital.
We officially have 5 different #Ethereum futures ETF filings submitted to the SEC. Would love to know what has changed since May, other than the fact that someone (Volatility Shares) applied on Friday. ProShares went straight for the inverse/short ETF. https://t.co/Qi8he0OwrU pic.twitter.com/qVVUwrUjOI

— James Seyffart (@JSeyff) August 1, 2023
Grayscale's filing includes two applications: a proposed Grayscale Global Bitcoin Composite ETF and a Grayscale Ethereum Futures ETF. Grayscale's Ether ETF will invest in futures contracts that are set to be traded on the Chicago Mercantile Exchange.
The SEC filing notes that Grayscale's fund will primarily invest "front-month" Ether futures, which are contracts with "the shortest time to maturity." Grayscale added that it intends to "roll" Ether futures contracts before they expire.
Volatility Shares also outlined plans to list an Ether futures ETF, investing its assets in cash-settled contracts referencing ETH trading on the Chicago Mercantile Exchange. It's noted that the fund will not invest directly in Ether.
Volatility's filing also notes that it intends to enter into cash-settled Ether futures contracts as the buyer. Cash-settled futures markets typically see a counterparty pay cash to the buyer if the price of a futures contract goes up, while the buyer would pay the counterparty if the price of the futures contract goes down.
Related: BlackRock Bitcoin ETF could unlock $30 trillion worth of wealth, Bloomberg analyst says
VanEck's filing also indicates that its investment strategy will look to invest in ETH futures contracts so that the value of ETH that the fund has exposure to is equal to 100% of the total assets of the fund.
The filing notes that any changes in the value of ETH would result in larger changes to VanEck's Ether ETF fund. This would include the potential for "greater losses than if the Fund's exposure to the value of ETH were unleveraged."
ProShares gave an overview of their Short Ether Strategy ETF, which will invest in daily contracts that look to profit on losses of the S&P CME Ether Futures index. As explained, the ProShares fund would gain as much as the index loses on a given day, while the converse would apply.
These applications come in the wake of recent applications from various mainstream asset management firms looking to launch Bitcoin ETFs. The world's largest asset manager, BlackRock, is among those looking to offer what would be the first Bitcoin (BTC) ETFs offered in the country. 
Magazine: 'Elegant and ass-backward': Jameson Lopp's first impression of Bitcoin